The mirror brims with brightness;
a bumblebee has entered the room and
bumps against the ceiling.
Everything is as it should be, nothing
will ever change, nobody will ever die.
V. Nabokov: Speak, Memory
Since 1997 I have been making photos of my parents in the paradisiacal surroundings of our Russian summerhouse in an attempt to influence my own memory and our family history.
Duration and memory are embedded in perception. Memory changes through repetition; perception is coloured by previous experiences but has also the power to initiate changes in memory.
The summerhouse has become a collection of metaphors where time passes at a stretchable speed – like mythical time where the story continues but is repeating itself at the same time.
'Unreal Estate' combines the summerhouse saga with the more essayistic project revolving around the subject of 'Autobiographical fiction': the making of self-story, the fictional elements in memory and (national) identity, the use of personal metaphors, imagination as a tool in a visual or literary narrative, linear and non-linear ways of storytelling.
Autobiography is a tool to give life meaning. The term 'Autocommunication' used by Yuri Lotman, describes an internal dialogue during which the information changes through excessive repetition into creative force and can instigate changes in personality. This form of self-dialogue I consider the basis of all my work.
N E W S
Unreal Estate the Movie
– a 3-part film installation, a book and a single-screen film –
is coming in autumn 2022
in collaboration with near/by film

Academiestudent in quarantaine: een filosofische handleiding
Academy student in quarantine: a philosophical manual;
NL/EN, practical tips for times of self-isolation,
Mister Motley magazine, 2 May 2020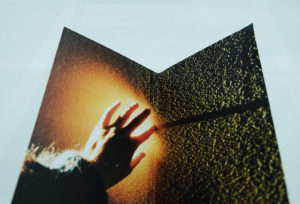 Ksenia Galiaeva, May Heek, Natascha Libbert
at Galerie Larik Utrecht NL
30 November 2019 – 4 January 2020
opening 30 November 17:00

Unreal Estate the Movie
preview film-in-progress + talk
7 November 2019 at 19:30 Extra City Antwerpen BE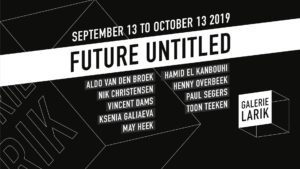 Aldo van den Broek, Nik Christensen, Vincent Dams, Ksenia Galiaeva, May Heek, Hamid El Kanbouhi, Henny Overbeek, Paul Segers and Toon Teeken
September 13 to October 13 2019 at Galerie Larik,Utrecht NL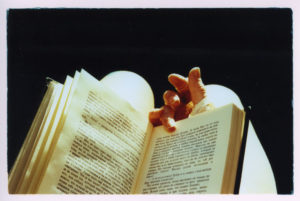 Pieter Vermeulen in conversation with Ksenia Galiaeva
Thursday 03.01.2019
19.00 – 21.00
at mariondecannière Antwerpen BE

09.12.2018 – 12.01.2019
UNREAL ESTATE #3: The Bookcase
Ksenia Galiaeva at mariondecannière
In this exhibition Galiaeva focuses on two "conditions" that trigger her creative process – the garden and the book.

Symposium "From Vertical to Horizontal: The Changed Conditions of Art Production"
May 30, 2018
National Museum of Modern and Contemporary Art, Korea, Seoul
From Vertical to Horizontal: The Changed Conditions of Art Production" is organized to examine how social change in our times acts as an agent of transformation in the conditions of art production.
With Pascal Gielen, Lex ter Braak, Els van Odijk, Lee Young June, Park Hyesoo, Ksenia Galiaeva, Simone Trum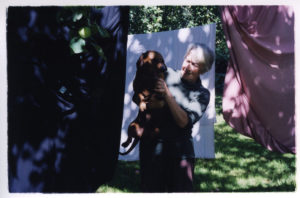 EVERYTHING IS AS IT SHOULD BE – solo exhibition in
Stedelijk Museum Schiedam, NL
14 OKTOBER 2017 T/M 21 JANUARI 2018
supported by Mondriaan Fund

NOLEMON NOMELON – new book by Ksenia Galiaeva and Jin&Park (Jin Dallae and Park WooHyuk)
supported by Matter – project for explorative photography and Mondriaan Fund: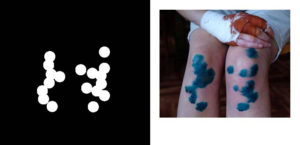 8 November 2017 19:30 – book presentation in Tique / Art Space, Antwerp, BE
4 Oktober 2017 20:30 – presentation in Recyclart, Brussels, BE, in the context of Matter projects
7 September – 21 October 2017 – Matter exhibition in het Nutshuis, The Hague, NL, with Lisa van Casand, Arjan de Nooy, Eva Donckers and Ksenia Galiaeva, in the context of Matter projects

25 April 2017 – 15 April 2018 Antwerp City Photographer/Stadsfotograaf Antwerpen exhibition in MAS-Museum aan de Stroom, Antwerpen, BE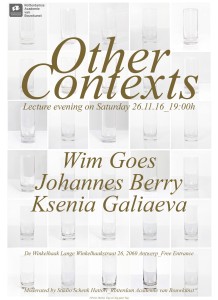 26 November 2016, 19:00 In Other Contexts, lectures by Wim Goes, Johannes Berry, Ksenia Galiaeva, moderated by Schenk Hattori Architecture Atelier, organised by Academie van Bouwkunst Rotterdam, in De Winkelhaak, Antwerp
3 November 2016, 19:30 Unreal Estate lecture at The Mothership art space, Antwerp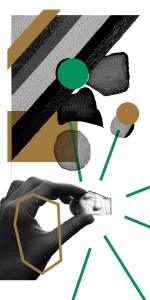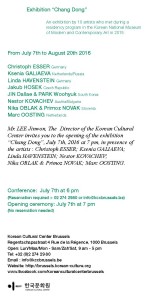 Chang Dong
7 July – 20 August 2016, Korean Culture Center Brussels
opening 7 July 6 pm – conference and interaction with the artists (reservation via info@kccbrussels.be), 7 pm – vernissage
reunion exhibition of artists from Changdong residency MMCA Seoul 2015, with
Christoph ESSER (Germany), Ksenia GALIAEVA (Netherlands/Russia), Linda HAVENSTEIN (Germany), Jakub HOSEK (Czech Republic), JIN Dallae & PARK Woohyuk (Korea), Nestor KOVACHEV (Austria/Bulgaria), Nika OBLAK & Primoz NOVAK (Slovenia), Marc OOSTING (Netherlands)
30 April 2016 8 p.m. – artist talk at RAT school of ART, Seoul

UNTER DEM BAUM
23.04.2016 – 29.05.2016 in De Vishal Haarlem
exhibition in memoriam of Frido Troost, curated by Corinne Bonsma, with
Ruth van Beek, Corinne Bonsma, Henze Boekhout, Koos Breukel, Charlotte Dumas, Ksenia Galiaeva , Frido's History Lessons Rietveld Academie, Anna de Jong, Erik Kessels, Paul Kooiker, Pollys Pictures Show, Johannes Schwartz, Harold Strak, Luuk Wilmering and Willem van Zoetendaal
recent publications and editions, see here for pictures, description and prices:


-> Где я, а где Япония. A present for my mother's 80th birthday 2016
I took my mother to a trip to South Korea and Japan to show her places beyond her imagination.
-> posters 2015/2016
-> oddly shaped rock 2015/2016
is one of the results of my residency  period at MMCA Changdong, Seoul, supported by the Mondriaan Foundation.
-> Unreal Estate #1 2014
a 'newspaper' with loose pages/posters – a selection of recent essays

28 February 2016 – artist talk at Arts Maebashi/Tatsumachi Studio in Maebashi, Japan, together with Rumiko Hagiwara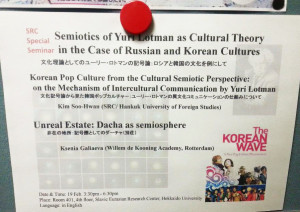 19 February 2016 – a lecture Unreal Estate: Dacha as semiosphere at Slavic-Eurasian Research Center, Hokkaido University, Sapporo, together with Kim SooHwan
11 February 2016 19:30
Artist talk, book presentation and Q & A with Ksenia Galiaeva at Tique | art space, Antwerpen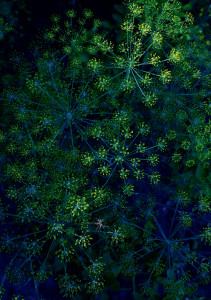 The solo exhibition 'Unreal Estate #2' at Tique | art space, Antwerpen, is the second in a series of exhibitions by Ksenia Galiaeva under this collective name:
with new works from 2016, an edition of posters and two new publications: '??? ?, ? ??? ??????. A present for my mother's 80th birthday', 2016 and 'oddly shaped rock', 2015/2016
dates 28-01-2016 | 20-02-2016
opening on January 28 2015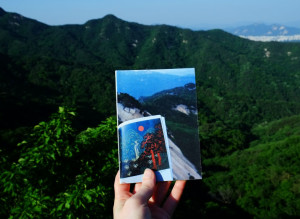 oddlyshapedrock – new blog with work made during the residency at MMCA (National Museum of Modern and Contemporary Art), Seoul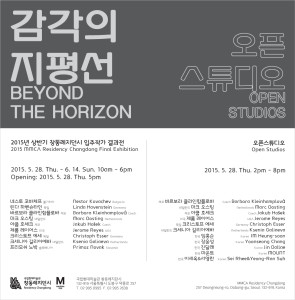 2015 MMCA Residency Changdong Final Exhibition Beyond the Horizon
2015. 5. 28. (Thu) ? 6. 14. (Sun) 10:00-18:00, Opening Reception: 2015. 5. 28. (Thu) 17:00 MMCA Residency Changdong
Participating Artists: Nestor Kovachev, Bulgaria, Linda Havenstein, Germany, Marc Oosting, Netherlands, Barbora Kleinhamplová, Czech Republic, Jakub Hošek, Czech Republic, Jerome Reyes, USA, Christoph Esser, Germany, Ksenia Galiaeva, Netherlands, Primoz Novak, Slovenia
Open Studios 2015. 5. 28. 14:00-20:00
Participating Artists: IM Heung-soon, Yoonseong Chang, Jin Dallae, Marc Oosting, Barbora Kleinhamplová, Jakub Hošek, Jerome Reyes, Christoph Esser, Ksenia Galiaeva
Project Teams: MOUNT, Sei Rhee&Yeong-Ran Suh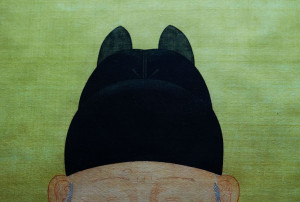 from 1 March to 24 June 2015 I am in Seoul, as artist-in-residence at MMCA (National Museum of Modern and Contemporary Art), Seoul.
UvA (University of Amsterdam, Slavonic Department) Guest lecture, 14 October 2014 at  14:00, guests are welcome
'Verbeelding die niet imaginair  is' –  a text by Alex de Vries in Mister Motley (in Dutch), 7.09.014
BRADWOLFF PROJECTS
presents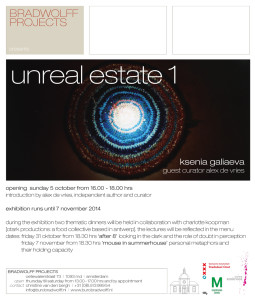 unreal estate #1        ksenia galiaeva        guest curator alex de vries
opening sunday 5 october from 16.00 – 18.00 hrs
introduction by alex de vries, independent author and curator
exhibition runs until 7 november 2014
Programme:
During the exhibition two thematic dinners will be organised in collaboration with Charlotte Koopman (Otark, an
Antwerp-based food collective). The lectures will be reflected in the menu.
Friday Oct 31 from 6.30 PM onwards 'After 8' –  looking in the dark and the role of doubt in perception
Friday Nov 7 from 6.30 PM onwards 'Mouse in Summerhouse' – personal methaphores and their holding capacity.
taking part in the Orientation trip 2014 to Korea/Japan organized by the Mondriaan Fund. Read the blog here.
my work at Fries museum:
Horizonnen/Horizonts – 13 September 2013 – 17 August 2014
New Acquisitions – 27 June – 17 August 2014
UvA (University of Amsterdam, Slavonic Department) Guest lecture, 7 October 2013 at  15:00, guests are welcome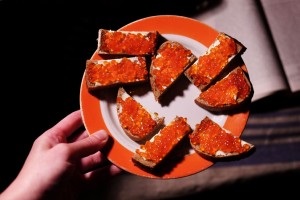 solo exhibition: Ellen de Bruijne Projects, Amsterdam, 25 may – 29 june 2013
During the exhibition two thematic dinners will be held in collaboration with Otark, a food collective based in Antwerp. 'Autobiographical Fiction' will give a taste of the narrative of identity, family myths and the ego of perception. 'After Eight' will be about looking in the dark – the role doubt plays in one's imagination and the way it triggers memory to produce associations.
The dinners will take place at the gallery on June 27th (After Eight) and June 28th (Autobiographical Fiction').


group exhibitions:
Jan van Eyck Academie openings exhibition, from 27 march 2013
Lokaal 01, Breda – from 20 april 2013
Spiegelrefleksies 2, Extrapool, Nijmegen – 28 april 2013
Longlist Prix de Rome 2013
12 x 12, WINE AND DREAMS OF ART, library exhibition, van Abbemuseum, NL; 22 january – 05 april 2013
Exhibition nike nfl Jersey fit and workshops (Autobiographical fiction) at non/fiction Moscow Book Fair, 28 november – 2 december 2012
Collage met driehoeken/Collage with Triangles – a text about the mechanics of associations and forms of suggestive space, illustrated with icebergs, funnels, Bergson's time-cone and a rose, nike nfl Jersey types haiku's and Daniil Charms.
written for an artists' book of Ans Verdijk, august 2012
UvA (University of Amsterdam, Slavonic Department) Guest lecture on Russian Photography during the last lecture of UvA seminar series on Russian Culture & History, at which guests are welcome. 18 October 2012, Bungehuis 4.01, 15.00-16.30 pm.
Wij zijn de slakken (We are the snails) – interview with Thom Puckey for POINT DE VUE – 200 kunstacademie 's-Hertogenbosch (in Dutch)
review (in Dutch) "UNTER DEM BAUM" 2 / Ksenia Galiaeva at ICM Haarlem – on We Like Art by Michiel Hogenboom
review (in Dutch) "UNTER DEM BAUM" 2 / Ksenia Galiaeva at ICM Haarlem  – on PhotoQ by Han Schoonhoven


Clouds over Mt Fuji – a set of 'Japanese postcards'
15 postcards, edition of 65
2012, Tokyo, with support by Mondriaan Fonds
15,- at ICM Haarlem, Atelier Solarshop Antwerpen, or Ellen de Bruijne Projects
"UNTER DEM BAUM" 2 / Ksenia Galiaeva at ICM Haarlem – for pictures, see HERE
Opening 18 May 2012, 18:00
Open until June 22, 2012
Workshop on Clouds (in Japanese folding screens) – Space for interpretation in non-linear storytelling at Gerrit Rietveld Academie, April 2012
A Breakfast Through The Clouds by Otark Productions, 22.04.2012, Antwerp
Column in BK-Informatie Tokyo through the clouds (Tokyo door de wolken) 20.04.2012, read it HERE
My book and I are at Photo/Books Hub Tokyo with Shelf bookstore 31.3.2012 – 1.4.2012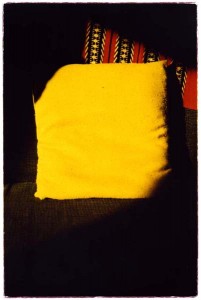 Pubication in Tijdschrift Ei
12.03.2012 19:00 Artist talk and workshop Photo as flat sculture at AIT, Tokyo
In Museum Tijdschrift, Favorieten uit het Stedelijk door Kees Keijer, januari 2012
From January 2012 to April 2012  I am an artist-in-residence at AIT Arts Initiative Tokyo, with support by Fonds BKVB.
3 december 2011 t/m 8 januari 2012
G.A.N.G. presenteert Proeftuin
'De tuin vertegenwoordigt een plek waarin de wereld gekend en begrepen kan worden' (Prof. Erik A. de Jong)
Met:
Frank Bruggeman, Citysalad (Tanja Koning en Nele Vos), Club Donny (Samira Ben Laloua, Frank Bruggeman, Ernst van der Hoeven), Ksenia Galiaeva, Anne Geene, Eric Jan van de Geer, Joost van Hezewijk, Dorian Hiethaar en Robbie Lee Buck (Dorian Hiethaar en Ellen van Eldik), Peter Krijnen, Jolanda Muilenburg, Zeger Reyers, Ester van de Wiel, Edwin Zwakman
Tentoonstelling in SHOWROOM ARNHEM, ingang Kleine Oord
Opening: Vrijdag 2 december om 16.00 uur door curator Flos Wildschut
Openingstijden: Donderdag t/m zondag van 12.00 – 18.00 uur (toegang € 2,-)
Zondag 25 dec. en 1 jan. gesloten
Lecture (in Dutch) Time. Duration. Perception. Memory. Remembrance. Continuity. Repetition. Habit. Boredom. Escapism. Myth.
26 June 2011, 15:00, Stedelijk Museum 's-Hertogenbosch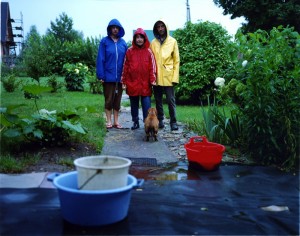 Travelling exhibition VoTH
Stedelijk Museum 's-Hertogenbosch 28/05 – 04/09 2011
VoTH is a cultural exchange project with the Russian Federation, initiated by Ine Lamers and Marjan Teeuwen (organization of the exhibitions and the catalogue Marjan Teeuwen/ KW_14). The core of the exhibition VoTH nike nfl Jersey size 52 will be an endeavour to investigate the way 8 Russian and 8 Dutch contemporary art practices analyze and reflect upon aspects of Russian contemporary society, culture and history.
All artists created new work for this exhibition. Intensive and numerous movements to and from this immense country form.
Krasnoyarsk Museum Centre: 20 August – 23 September 2010
Hermitage Kazan (with support from DSM/ DNP): 3 October – 17 October 2010
NCCA Jekaterinburg: 27 October – 20 November 2010
Moscow MOMA : 17 December 2010- 23 January 2011
Yaroslavl Art Museum: 18 February – 27 March 2011
Stedelijk Museum 's-Hertogenbosch/ CBK 's-Hertogenbosch: 28 May – 4 September 2011
Participating Dutch artists are: Paul Kooiker, Daya Cahen, Paulien Oltheten, Natasja Kensmil, Aliona van der Horst, Jasmijn Visser, Ine Lamers, Marjan Teeuwen. Participating Russian artists are: Ksenia Galiaeva, Andrei Roiter, Victor Alimpiev, Alexandra Demenkova, Provmyza, Arkady Nasonov, Chto Delat and Roman Wolgin.
Schermen/Wandschirme, in collaboration with Lucia Luptáková
1-2 of May 2010 at LIA, during the Spring Gallery Tour at the Spinnerei, Leipzig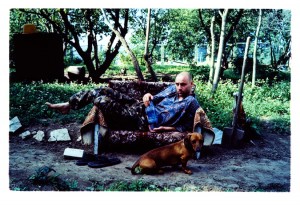 Metropolis M review book Dacha by Ingrid Commandeur, 25.01.2010
From January 2010 to July 2010 I am an artist in residence at LIA International Artist Programme in the Spinnerei, Leipzig, with support by Fonds BKVB


Book 'Dacha' is OUT
Hardcover,  177 x 237 mm
136 pages, 147 colour photos
Text (in English) by Ksenia Galiaeva
Graphic design by Stout/Kramer
Printed by Tuijtel
Edition 500, special edition 12
The publication was made possible by Fonds BKVB and Materiaalfonds.
To order the book (€ 32,60 incl. tax) please contact Ksenia or Ellen de Bruijne Projects.
Read the story written for the book here.
Book launches 2009:
20 November 18:00 at Artists Books Johan Deumens in Haarlem
21 November  20:00 at Lokaal 01 in Antwerp
10 December 17:30 at Smart Project Space in Amsterdam

Book Fairs 2009 with Artists' Books Johan Deumens
November 5 – November 8 2009
Editions/Artists' Book Fair
Location: 548 West 22nd Street (between 10th & 11th Avenue (x/formerly dia) New York.
Artists': Kasper Andreasen / Annasas Appel / Christiane Baumgartner / Charlotte Dumas / Edition Jacob Samuel / Anett Frontzek / Ksenia Galiaeva / Ulay & Abramovic / Hans Scholten / Peter Spaans / Sarah van Sonsbeeck / Aline Thomassen / herman de vries
December 4 – December 6 2009
Artistbook international
Location: Centre Pompidou – Paris
Artists: Laurence Aegerter / Kasper Andreasen / Annesas Appel / Abramovic & Ulay / Christiane Baumgartner / Henze Boekhout / Pavel buchler / Cloude Closky / Charlotte Dumas / Ksenia Galiaeva / Paul Heimbach / Louis Lüthi / Tine Melzer / Martin Peulen / Picaron Editions / Hans Scholten / Sarah van Sonsbeeck / Peter Spaans / Alicjia Werbachowska / Luuk Wilmering / herman de vries / editions by Jacob Samuel, Santa Monica.