-> Где я, а где Япония. A present for my mother's 80th birthday 2016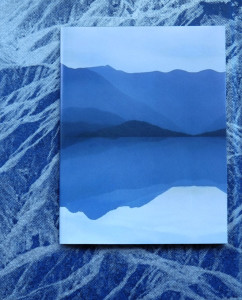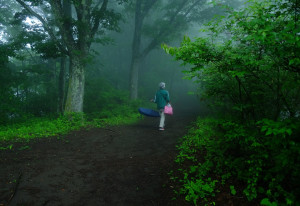 I took my mother to a trip to South Korea and Japan to show her places beyond her imagination.
edition of 250    € 18,50 –    or    € 80,-  special edition of 20 with handprinted analogue photo 14 x 20 cm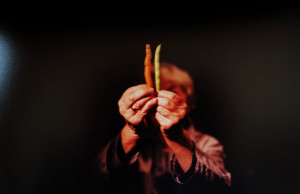 also available at Tique / publications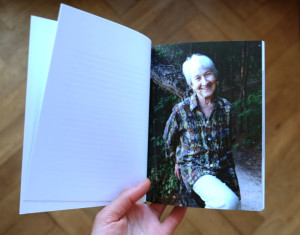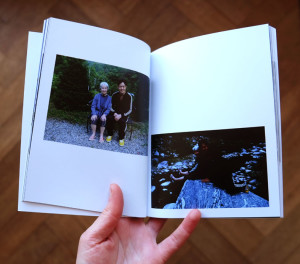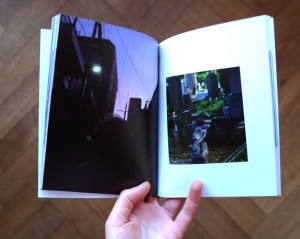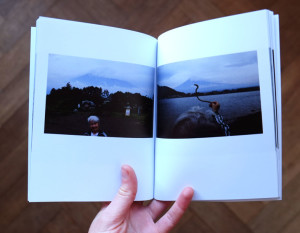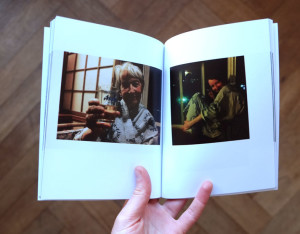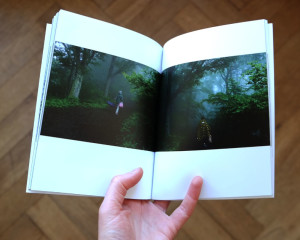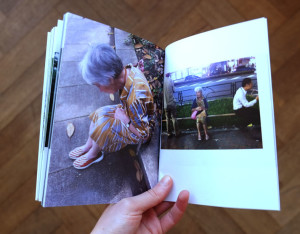 -> posters 2015/2016
is one of the results of my residency  period at MMCA Changdong, Seoul, supported by the Mondriaan Foundation.
Western landscape paintings are long horizontally and are looked at from the top left to the bottom right. Korean (or Asian) paintings are long vertically. Koreans used to write in vertical lines, but since the writing was changed into horizontal lines and reading from left to right it also influenced people to look at the traditional painting in a Western way.
size A2, edition of 250   € 2,- per poster or € 10,- per set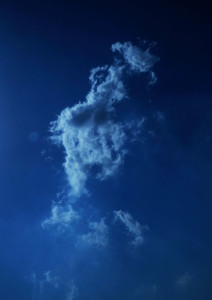 -> oddly shaped rock 2015/2016
is one of the results of my residency  period at MMCA Changdong, Seoul, supported by the Mondriaan Foundation.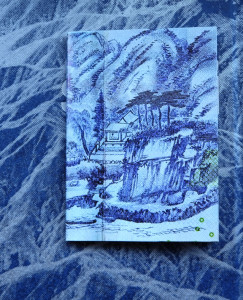 Traditional Korean landscape painters went up in the mountains and later painted the landscape from memory – the paintings are of real places but fictional at the same time. Climbing the Seoul mountains was an attempt to get closer to understanding the traditional Asian landscape painting and the part it plays in collective memory.
edition of 250      € 15,-      also available at Tique / publications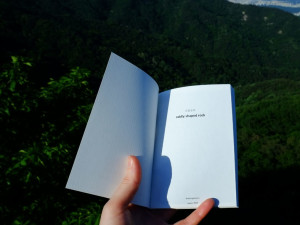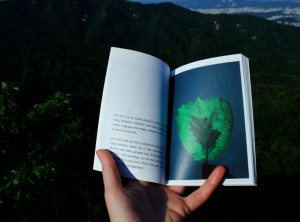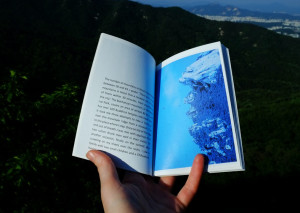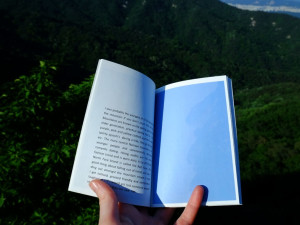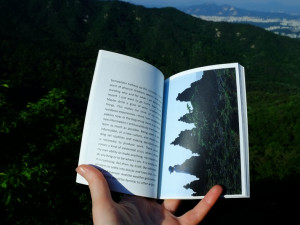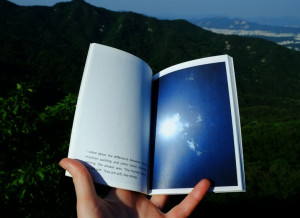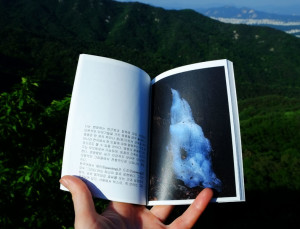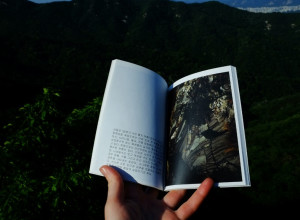 -> Unreal Estate #1 2014
a 'newspaper' with loose pages/posters – a selection of recent essays; read the excerpts here and here
edition of 250  € 10,-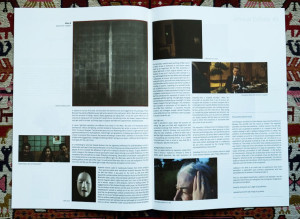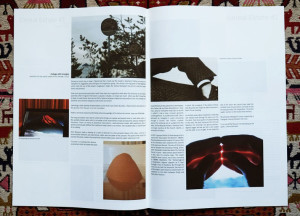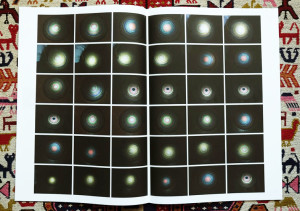 -> Dacha 2009
Hardcover,  177 x 237 mm
136 pages, 147 colour photos
Text (in English) by Ksenia Galiaeva
Edition 500, special edition 12
The publication was made possible by Fonds BKVB and Materiaalfonds.
Available at Ellen de Bruijne Projects, Photo Q Bookshop, Pegasus – Amsterdam
Atelier Solarshop – Antwerp
€ 32,60 incl. tax
read here The Three Myths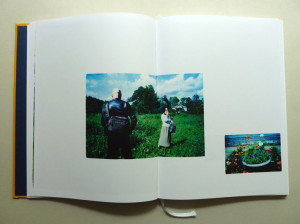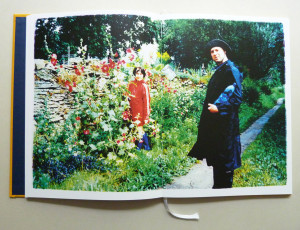 -> After Eight special edition 2013
a special edition of 7 analogue prints 9,5 x 14 cm made on the occasion of my exhibition at Ellen de Bruijne Projects and After Eight thematic dinner/lecture
edition of 20                 € 280 incl. tax
cover drawing by Charlotte Koopman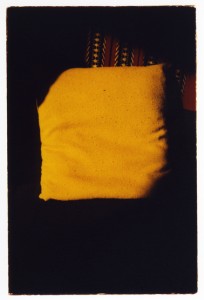 'In fact, a bush looks like anything'. In a poem 'Isaac and Abraham' Joseph Brodsky compares a bush to an explosion, a river delta, blood veins, a hand and a hundred arms. Even the letters of the word ???? ('bush' in Russian) become branches. 'Who? A bush. What? A bush. '
Imagine how many possibilities of transformation a bush has in the dark.
I am afraid of darkness but deal with my fear reasonably – by trying to understand why.
When the sun sets colours begin to change and the overall mood changes with them. The lack of light takes away our certainty that we see things clearly. The lack of visual input gives a kick-start to imagination. Doubt in perception slows down the process of looking. The gaps are filled with suggestions and associations coming from memory and previous experiences. Wishful thinking and expectation colour our view.
A friend of mine, Charlotte Koopman, has a fake After Eight chocolate mint that she likes to offer to unsuspecting and trusting friends. It is a rubber thing that doesn't feel or smell or even look like the real chocolate. Still, the trick works.
Look well and don't take things for granted.
Charlotte made the After Eight drawing for the cover.

-> Books 1999

– photobooks – 2 volumes of  88 analog photos bound together, edition 1
– a book with stories, edition 100
read the stories here:
The view from the kitchen window
Charlotte with bicycle
The story of Mouse